#1 RN program in CA (ADN Program) - OC campus1

98.7% RN pass rate (ADN program), 5-year average from 2016 - 20202

37 months to earn your degree3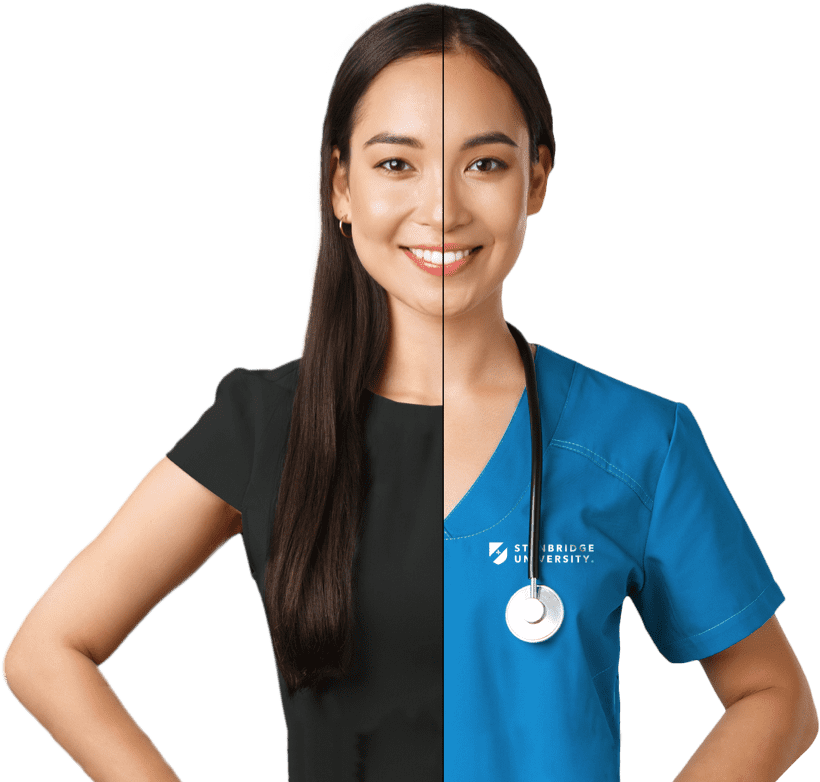 #1 RN program in CA (ADN Program) - OC campus1

98.7% RN pass rate (ADN program), 5-year average from 2016 - 20202

37 months to earn your degree3
Earning this degree has given me confidence and a sense of purpose in my life. I'm so excited for what the future has to offer.
Jacquelyn DuVall Post, (ADN program) RN Graduate - OC Campus
Your path to a fulfilling career starts here.
From your first term to graduation, you'll receive online mentorship, take cumulative practice tests, and practice real-world skills in a safe environment. Every touchpoint is designed to build your confidence toward becoming a registered nurse.
Learn side-by-side with the top students in California
Hands-on with the best technology and high-fidelity patient simulators
Make an impact on the local community
Everyday Heroes Start Here!
With the best guidance, teachers, and classmates, you can get the career you always imagined.
Start Today!